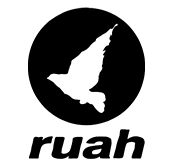 Prayer Ministries
Ruah Church Exists to spread the breath of God to cause freedom to the oppressed and to instill revival in the body of the Church.
Deborah is the personification of leadership, intercession, and victory for the people of Israel. She stood as a mediator and delivered people from slavery and bondage and helped them to inherit the blessing of God. The Deborah fellowship of Ruah church seeks to emulate Deborah as they gather every week on Tuesdays between 11 a.m. to 1 p.m. for a time of reflection, training, counsel, and prayer. The women gather to seek the face of the Lord for the families in the church, and other prayer requests of the church, ministry and for the nation at large. The prayer and fellowship build and strengthens Deborah's of our church.
Our God is a prayer-answering God and who asked us to call him in faith. The Ruah prayer team believes in this and seeks the face of the Lord for the prayer requests it receives from all across the world. Near or Far, here or there, you can reach the Ruah prayer time with your prayer requests and queries any time of the day and the prayer warriors will plead the sovereign God with your concerns and requests. Feel free to call us with any of your concerns.
For All Your Prayer Needs Call 24/7 :
Mobile Number: +91-9884710777
Alternative Number 1: +91-9884902777
Alternative Number 2: +91-9500136607
Mail: prayer.ruah@gmail.com