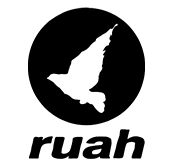 Youth Ministries
Ruah Church Exists to spread the breath of God to cause freedom to the oppressed and to instill revival in the body of the Church.
The special dynamic youth service is conducted every Sunday from 12:00 pm to 01:30 pm at Ruah Revival Church, Vadapalani. The Ruah youth service starts with a great time of praise and worship along with good music that captivates the heart and takes the soul to a different dimension in union with the Almighty God. Every soul dives into a refreshing pool of self-assurance that their future lies in the hand of the almighty God.
The ultimate exuberance of Victory, the Joshua's Army, recharge, selfie and victim to victor are special youth events that reverberate and come alive with an explicit form of Praise and Worship like never before along with the powerful word of God by Pastor Alwin Thomas. Hearts are touched, lives are changed, people are delivered from bondage, sickness, witchcraft, and people are greatly blessed. Attend Joshua's army conferences and experience the mighty power of the almighty God.